Be Rescue Ready: First Aid Essentials for School Sports
27 April 2022

It's time to start restocking your school's sports first aid kit with all the first aid essentials your school needs for sports and activities to prepare for Active School Week May 3rd to 6th.
With the weather improving and more opportunities to play outside, accidents such as cuts, bruises, scrapes or insect bites and stings can easily happen.
Sport plays a vital role in children's lives. It promotes a healthy lifestyle, creates new friendships and helps boost self-esteem. Children are more prone to injury as they have yet to develop complex motor skills, which usually progress after puberty. To always keep little ones protected, a well-stocked first aid kit in school is a necessity.
Educate yourself:
Although it is not required for teachers to learn first aid, it is a lifesaving tool that is highly recommended to have. Being aware of the first aid basics provides peace of mind not only for you but for your students and their parents too. our CPD Accredited first aid courses at
Fleming Medical Academy
will provide you with all the information and skills you will need to know from addressing skin wounds, burns and muscle injuries to teaching life-saving practices such as chest compressions and rescue breaths.
Update your kit:

It is important to not only have a first aid kit but to restock it often to have all the necessities to treat any acute injury for whenever it strikes. The size of the kit should be in accordance with the number of students involved in the sport or activity. Our
Medicare First Aid kit range
have a variety of kits you can choose from to suit your needs. For sports injuries, we recommend the
Medicare Physiologix First Aid Sports kit
and the
Training kit
. These kits are tailored specifically to contain first aid items needed to treat any minor sporting injury on and off the field. Our
Sports First Aid blog post
gives great insight into what our kits contain.
Essential Items:
Plasters & Bandages
The Medicare Plasters range are perfect for dealing with small injuries such as cuts, scrapes, and blisters on the skin. We have a wide selection of plasters to suit different needs. Our extensive range includes
waterproof
,
transparent
,
original fabric
,
fun kid's plasters
, and
plasters for sensitive skin
. Our family plaster packs include many different sizes to cater to any little injury.
Sometimes, larger wounds require stronger protection like the
Medicare First Aid range of bandages
.
These bandages are perfect to hold wound dressings in place and to treat minor strains.
Spray Plaster
The new and improved
Medicare Spray Plaster
is the latest addition to our plaster range. It features a non-contact, waterproof spray providing the cut/graze with a light, breathable film that protects the wound from dirt and bacteria. Unlike conventional plasters, the spray plaster allows you to see how the cut is healing and will gradually disappear as the wound heals.
Swabs & Medical Tape
Swabs
are highly absorbent and have multiple uses including skin cleansing, wound protection, absorbing exudate and blood, and as a secondary wound dressing.
The Medicare Tape range
has a variety of tapes to adhere to different skin types and preferences.
Scissors:
Medicare First Aid Scissors
are essential for cutting through wound dressings and bandages. They provide a sharp, clean cut and are perfect for long-lasting use. Ensure to sterilise after each use.
Burn Gel: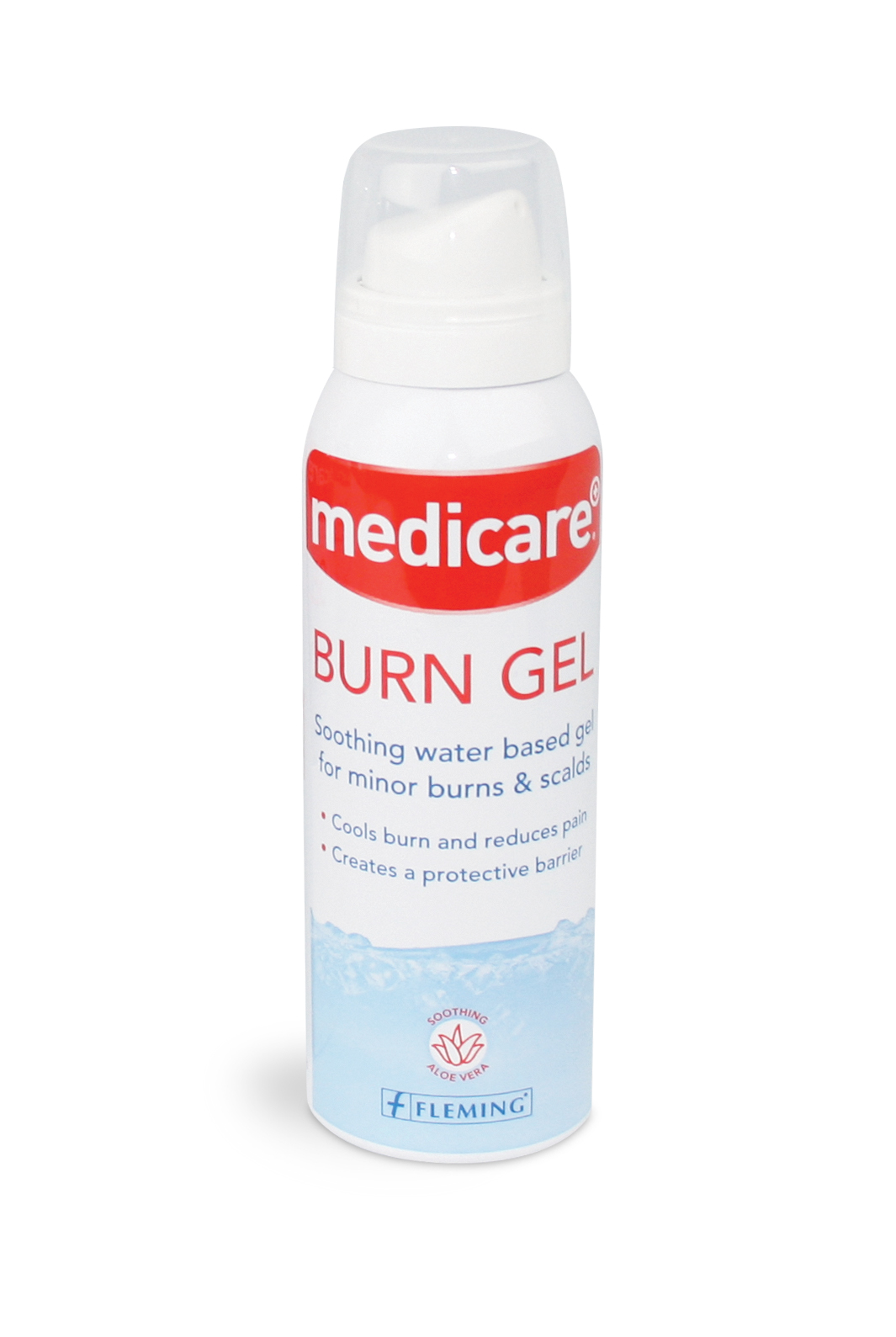 With summer fast approaching, it is important to carry
Burn Gel with Aloe Vera
in your school's first aid kit. Children have very sensitive skin, and more sun exposure means they are at risk of getting burnt.
Medicare Burn Gel
contains aloe vera which cools and soothes skin, ideal for the treatment of burns, scalds, and sunburn. A top tip for even more relief from burns is to store your burn gel in the fridge.
Emergency Eye Wash: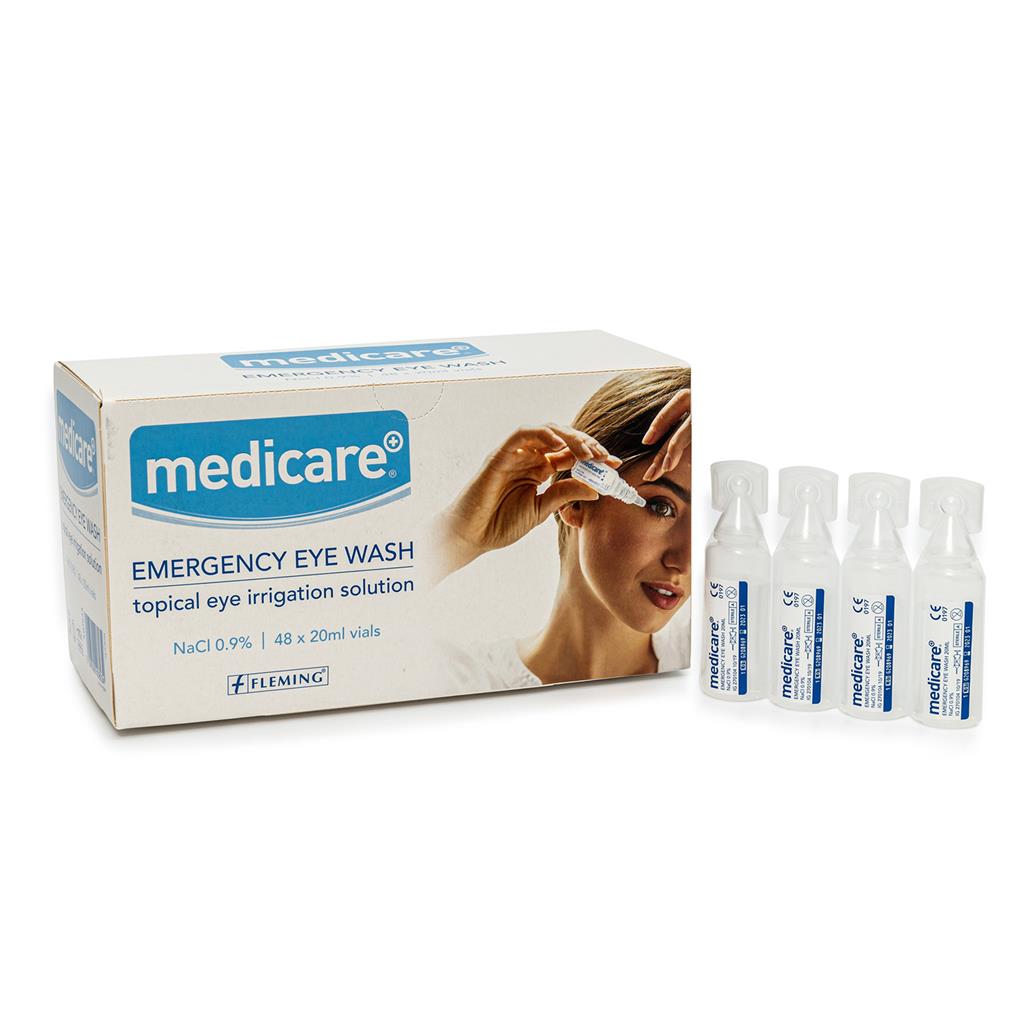 Medicare Emergency Eye Wash
is perfect for cleansing and rinsing away dust and particles from the eyes. The wash is disposable and is perfect for quick, once-off use in emergency situations. It can also be used to bathe the eyes if they are sore or tired.
Instant Cold Therapy: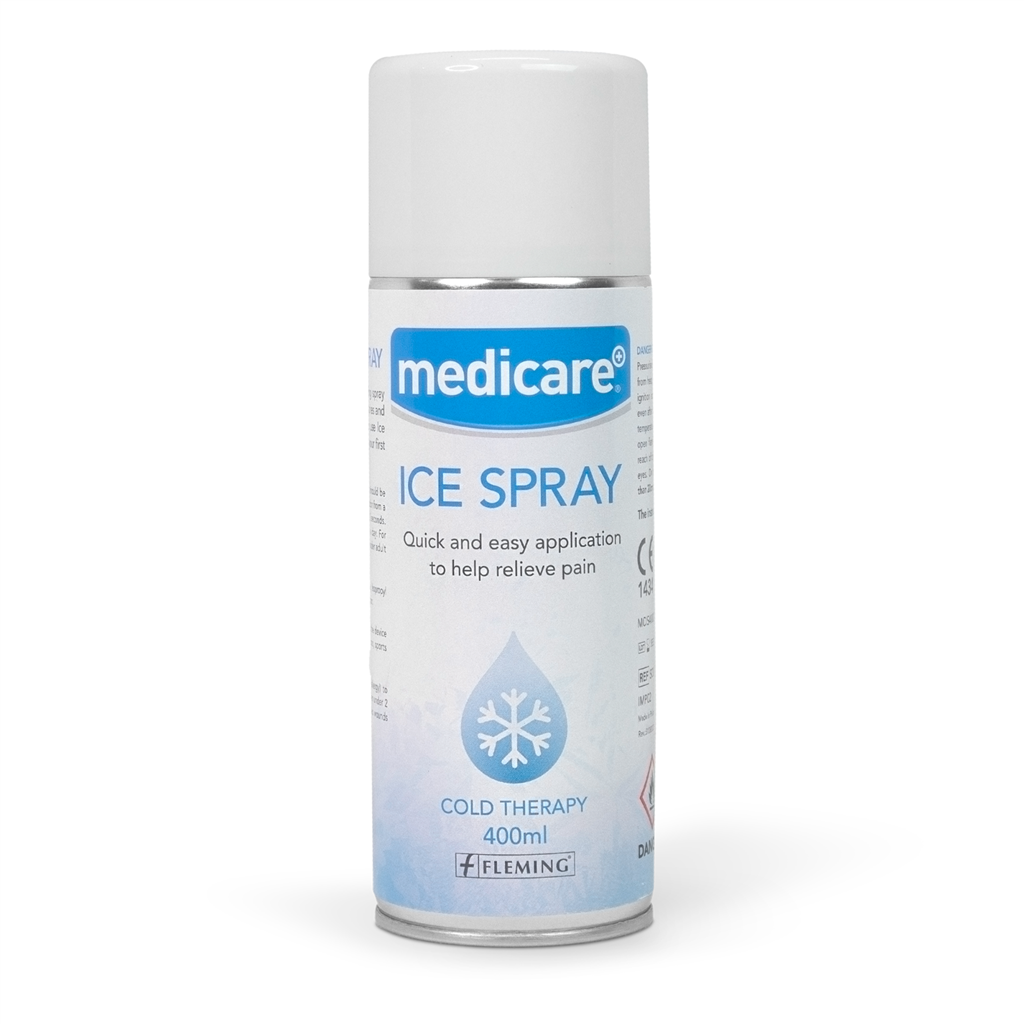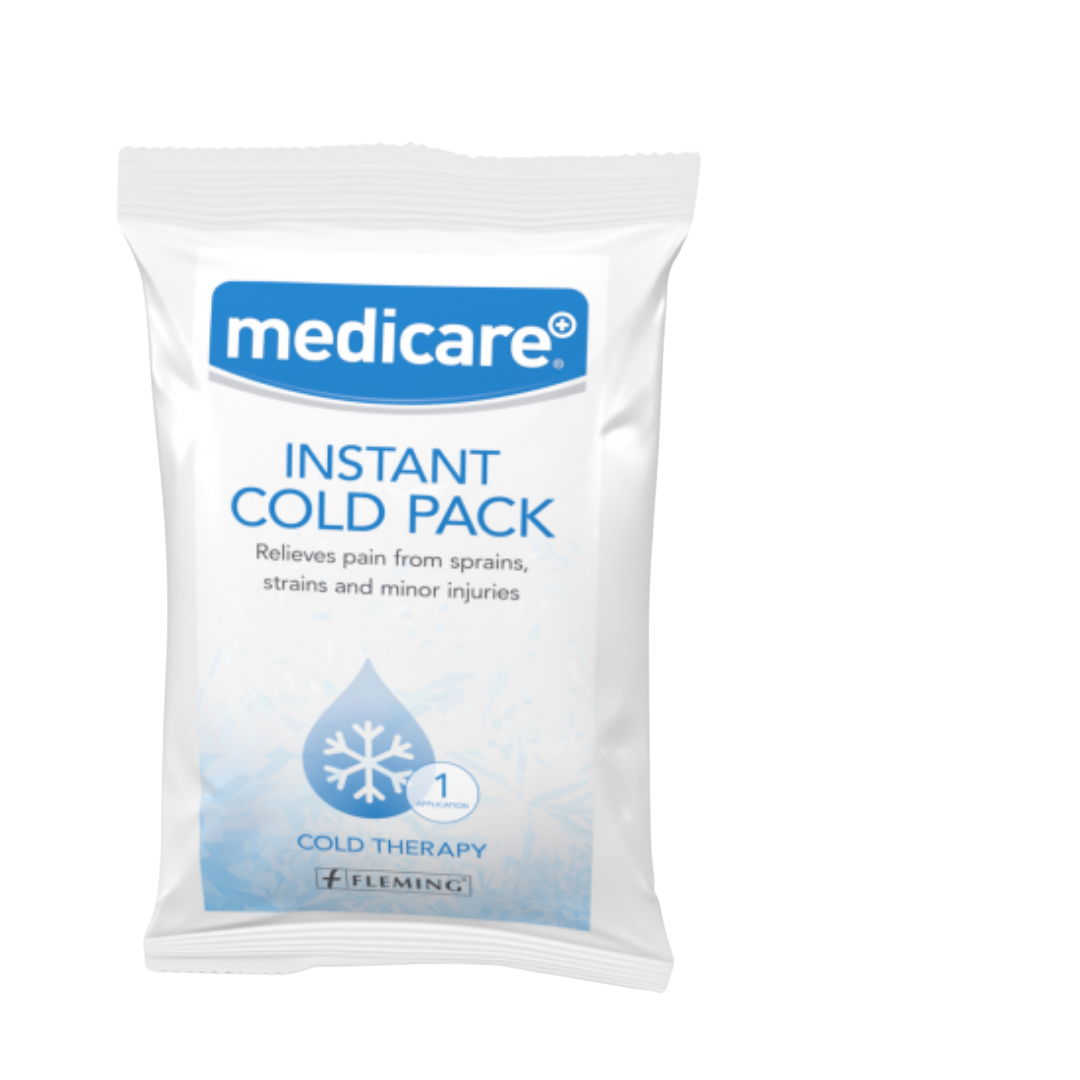 Medicare Instant Cold Pack
provides relief from a variety of injuries including an insect sting/bite, ankle sprains, inflammation, and swelling. Ice will reduce bleeding into the tissues, reduce muscle pain and spasm and help to minimise swelling around the injury. Unlike the Instant Cold Pack,
Medicare Ice Spray
can be used again and again. It provides instant relief to the injured area and is a great companion to your first aid kit.
Medicare Insect Bite & Sting Gel:
Medicare Insect Bite & Sting Gel
soothes and calms the skin after a sting from insects like wasps, bees, mosquitos, and horseflies. It also gives relief from nettle stings.
Disposable Gloves:
Gloves
are important to use for both the person giving and receiving aid. They lessen the risk of harmful bacteria entering the wound. They also act as a barrier against blood or any other bodily fluids that you may encounter.
Other Items to Consider adding to your First Aid Kit:
Act Fast:

First aid kits are there to treat minor, manageable injuries and are ideal in non-emergency situations. If a child has an injury which requires further care, seek emergency medical help immediately.