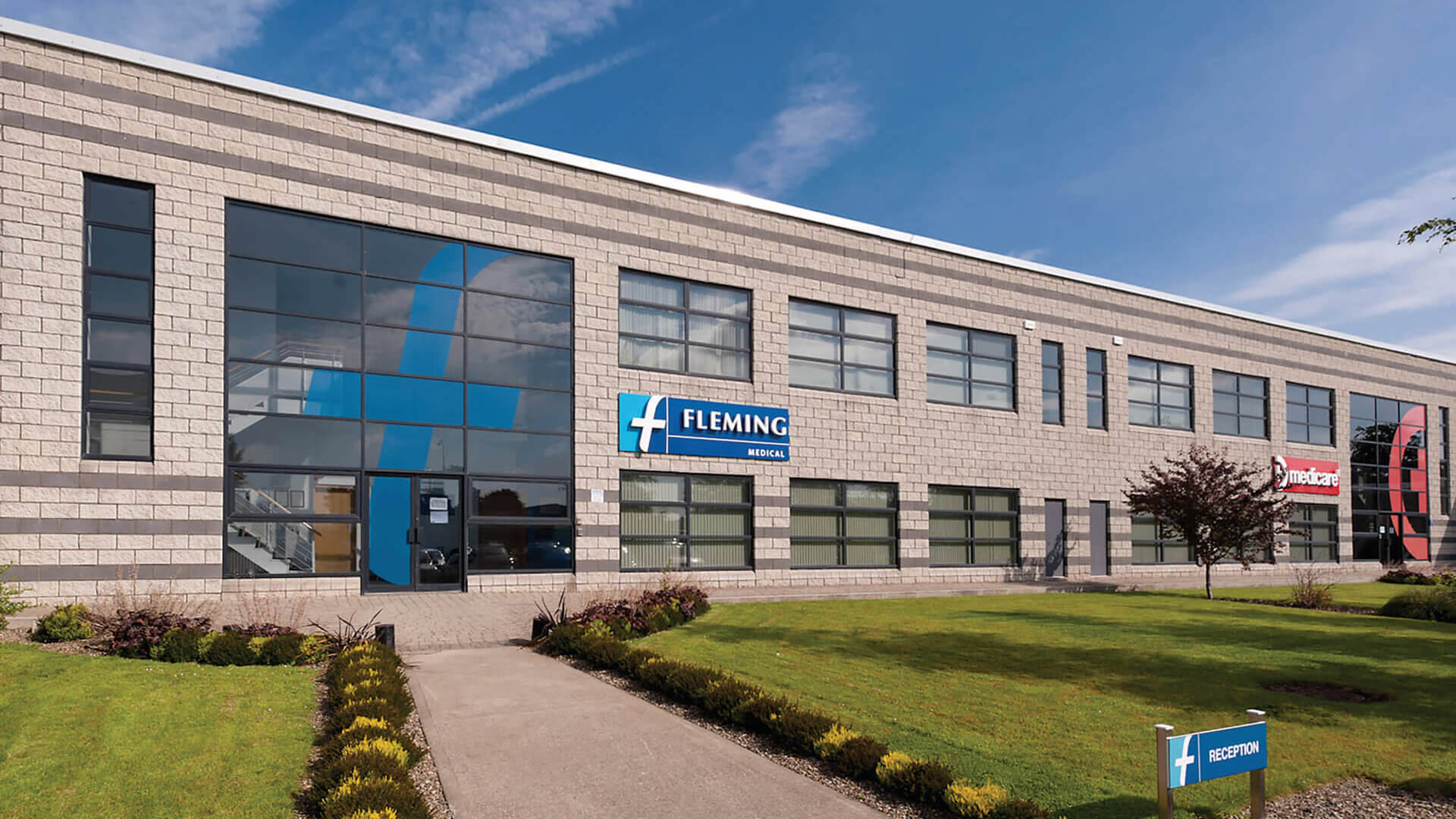 Established in 1986, Fleming Medical is a leading medical supplies company, based in Limerick, with over 50 staff and a customer base spanning across Ireland, the UK and a wide range of countries worldwide. We combine excellent quality with keen prices and provide a complete range of medical equipment and medical consumables to hospitals, nursing homes, GP surgeries, emergency services plus primary and community care facilities across the country. In addition to this, we supply an extensive range of OTC goods to pharmacies and retail wholesalers, both in Ireland and abroad.

At Fleming Medical, we recognise that in an increasingly sophisticated and busy healthcare system, it is no longer sufficient to simply sell medical supplies, equipment and consumables. Understanding the needs of the healthcare professional and finding the most effective way of delivering a solution is essential to our business. We actively seek to deliver cost effective combinations of value added service, tailor made solutions along with highly innovative and advanced products.

Our customers can depend upon a multi-faceted client package, ranging from our extensive range of products, to training, service and maintenance. Maximum client satisfaction is the core of our strategy for each and every one of our customers.
To see a list of our current opportunities, please check our Careers​ page.
Our head office is based in Corcanree Business Park, Dock Rd, Limerick V94 K6W4.
We also have a UK address at Luminous House, 300 South Row, Milton Keynes MK9 2FR.