We've teamed up with Dr. Michael Hanrahan, a Public Health Doctor and Researcher based in Cork, to bring you some informative videos on blood pressure, respiratory health and body composition to mark Men's Health Week. These videos focus on familiarising you with the normal values of various health parameters that you can now measure using a suite of devices provided by Medicare. He is passionate about health education and also posts original medical education content on Instagram (@drmichaelhanrahan).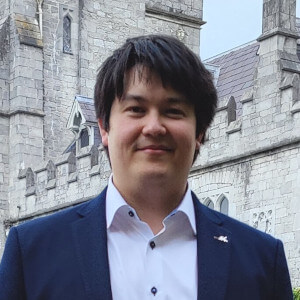 Dr. Michael Hanrahan
Senior Medical Officer and Researcher
Body Composition & Obesity
Hypertension (High Blood Pressure)
Dr. Michael Hanrahan recommends...
Medicare LifeSense App
More than ever, we need to take responsibility for our health and wellness and the Medicare LifeSense app can be a big part of this. Whether your patients have chronic conditions like hypertension or want to proactively monitor their respiratory health, all this and more is possible with the Medicare LifeSense app and its connected devices. 
The app can help you take control of your health from home. You can track your progress over time and share your readings with your doctor, caregiver, and friends anytime, anywhere.
Measure
your SpO2, blood pressure, body stats & activity
Track
through the Medicare LifeSense App
Share
with your healthcare professional anytime, anywhere
Reminder
feature for medication or to take a reading