How Connected Health Benefits Patients & Their Healthcare Providers
20 May 2021

Pressures on healthcare services around the world are increasingly strained to meet demand due to ageing populations and the rise of chronic diseases.
Metabolic Syndrome
, which constitutes of chronic diseases such as
diabetes
,
heart failure
and
COPD
are on the rise globally with type 2 diabetes being branded an
'epidemic'
by all major global health organisations. It is estimated that over a billion people in the world are now affected with metabolic syndrome.
Connected Health products and infrastructures benefit our healthcare systems greatly by alleviating some of the pressures on healthcare services. It is focused on prevention and wellness-maintenance rather than sickness management. By using apps and connected devices patients can take managing their health into their own hands and prevent or manage health conditions so that symptoms do not worsen. Using methods such as Connected Health Apps, like the
Medicare LifeSense App
, encourages maintenance of a healthy lifestyle and promotes Consumer Enabled Health Management which empowers the patient and informs their carers and doctors about their symptoms.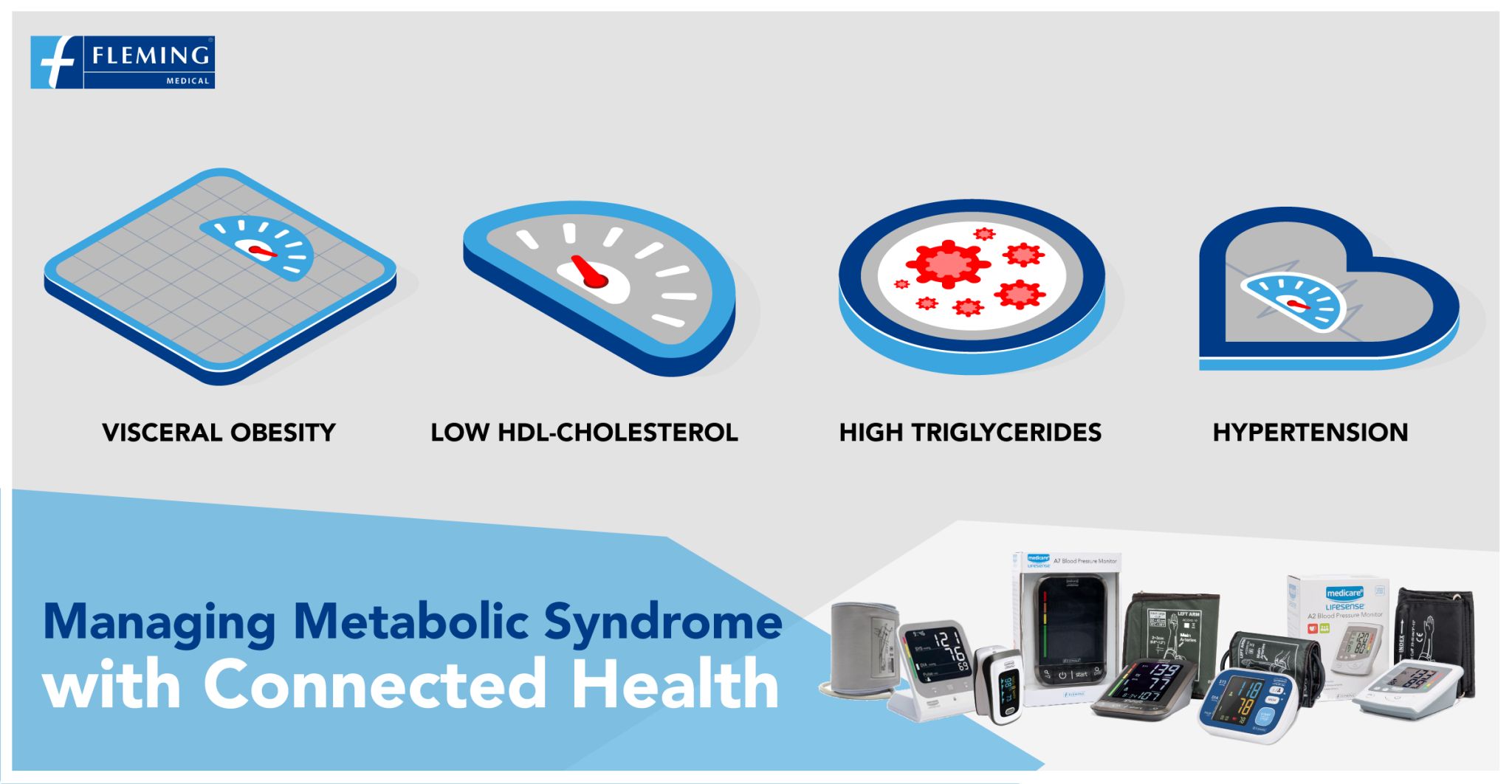 Benefits of Connected Health for Healthcare Providers:
Education: Patients can learn more about their own condition and take an active role in their health maintenance or their recovery.
Less Pressure on Services: Patients can determine when something abnormal is occurring with their symptoms and be more knowledgeable about when to contact healthcare services.
Better Data Insights: Patients can send their readings to their carer or healthcare provider. This way the healthcare provider can make a quicker diagnosis as they have better insight into the patient's health over a period of time.
Efficiency: Less time spent on false alarms and less paperwork due to data that is already measured.
Benefits of Connected Health for Patients:
Empowerment: Patients can manage their own health, be more aware of their symptoms and take preventative action if needed.
Healthier Lifestyle: Being more aware of your symptoms can encourage a healthier lifestyle in an effort to reduce symptoms.
Anxiety: Knowing what is normal or abnormal can improve awareness and can lead the patient to ask for help before symptoms get worse
Health Diary: Patients are able to access their readings, see trends or progress over time.
Connected Health drives patient empowerment and at Fleming Medical we are proud of our growing range of consumer enabled products and technologies.
The Medicare LifeSense App
allows you to get a complete picture of your health. You can monitor activity, SpO2 (blood oxygen) levels, blood pressure, sleep and weight. You can either track these manually or use one of the Medicare LifeSense Bluetooth Connected products so measurements and readings can be automatically synced with the app. With
the Medicare LifeSense App
, you can measure, save, track and share your results with your caregiver, doctor or friends.
Connected Products:
Our app-connected products include a range of
blood pressure monitors
, a
pulse oximeter
,
activity monitor
and a
body analysis scales
.
For more information on Connected Health, Medicare LifeSense products and our free app, please
contact us
. You can also
follow us on LinkedIn
to stay up to date with healthcare trends like Connected Health.
Connected Health is not a substitute for medical help, please ensure to stay on medications as prescribed by your doctor and seek medical advice should you need it.