Headlines
New Course - Allergic Rhinitis & Asthma
15 August 2023

Sign up to our Allergic Rhinitis & Asthma online training course. Gain valuable knowledge about seasonal allergies and asthma while also learning how to properly manage your symptoms.
Course Description
Our new online course will teach you everything you need to know about monitoring allergic rhinitis & asthma.
The course is short and easy to follow, so you can fit it into your busy schedule. Plus, when you complete the course, you will receive a certificate of completion. In addition, the course is designed to suit everyone from pharmacists, OTC retail staff and customers.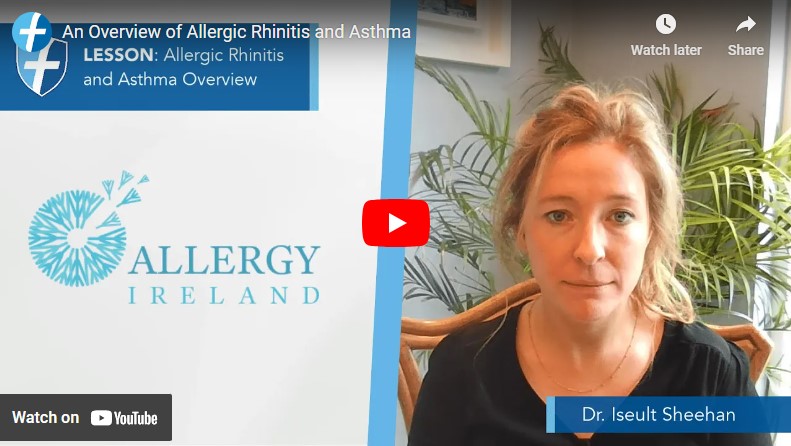 Benefits of Our Course
Short – (Estimated 20-25 min)
Do at Your Own Pace
Test Your Knowledge
Certificate of Completion
Course Overview
Understanding Allergic Rhinitis & Asthma
With the help of Dr. Iseult Sheehan, Clinical Director at Allergy Ireland, you'll gain a valuable understanding of allergic rhinitis and asthma. Our CPD-approved course will guide you through the causes and symptoms of both conditions.
Pharmacological vs Non-Pharmacological Management
Learn the differences between pharmacological and non-pharmacological management of allergic rhinitis and asthma conditions. The course outlines the steps you can take a avoid allergens and irritants as well as the current treatments available to patients.
Managing Your Symptoms
The symptoms can be very debilitating for sufferers while also having quite an impact on their quality of life. Our course will teach you how to best identify and manage the symptoms of allergic rhinitis and asthma.