Be Rescue Ready: Travel Smart, Travel Safe
13 July 2022

Whether you're jetting off somewhere far this Summer, or holidaying closer to home, you should always carry a few essential travel items to stay Rescue Ready.
Take a look at our "Travel Smart, Travel Safe" checklist so you can enjoy your travels safely and with peace of mind.
Medicare First Aid Pocket Kit
The
Medicare First Aid Pocket Kit
is a fun and useful edition to your carry-on bag. Little injuries are an inevitable part of life and can present themselves in the most inconvenient of times. The Pocket Kit is packed with plasters, alcohol prep pads and a gauze pad all in one handy little carry case, making it extremely carry-on friendly and convenient for quick first aid treatment.
Medicare First Aid Micro Kit
The
Medicare First Aid Micro Kit
has more content than the pocket kit to help with even more injuries. It has a triangular bandage to help support an injured arm as well as burn gel sachets. The Micro Kit would be an ideal companion on a long hike or bike trail as the kit has a convenient belt loop to attach for easy storage and access.
Medicare First Aid Mini Kit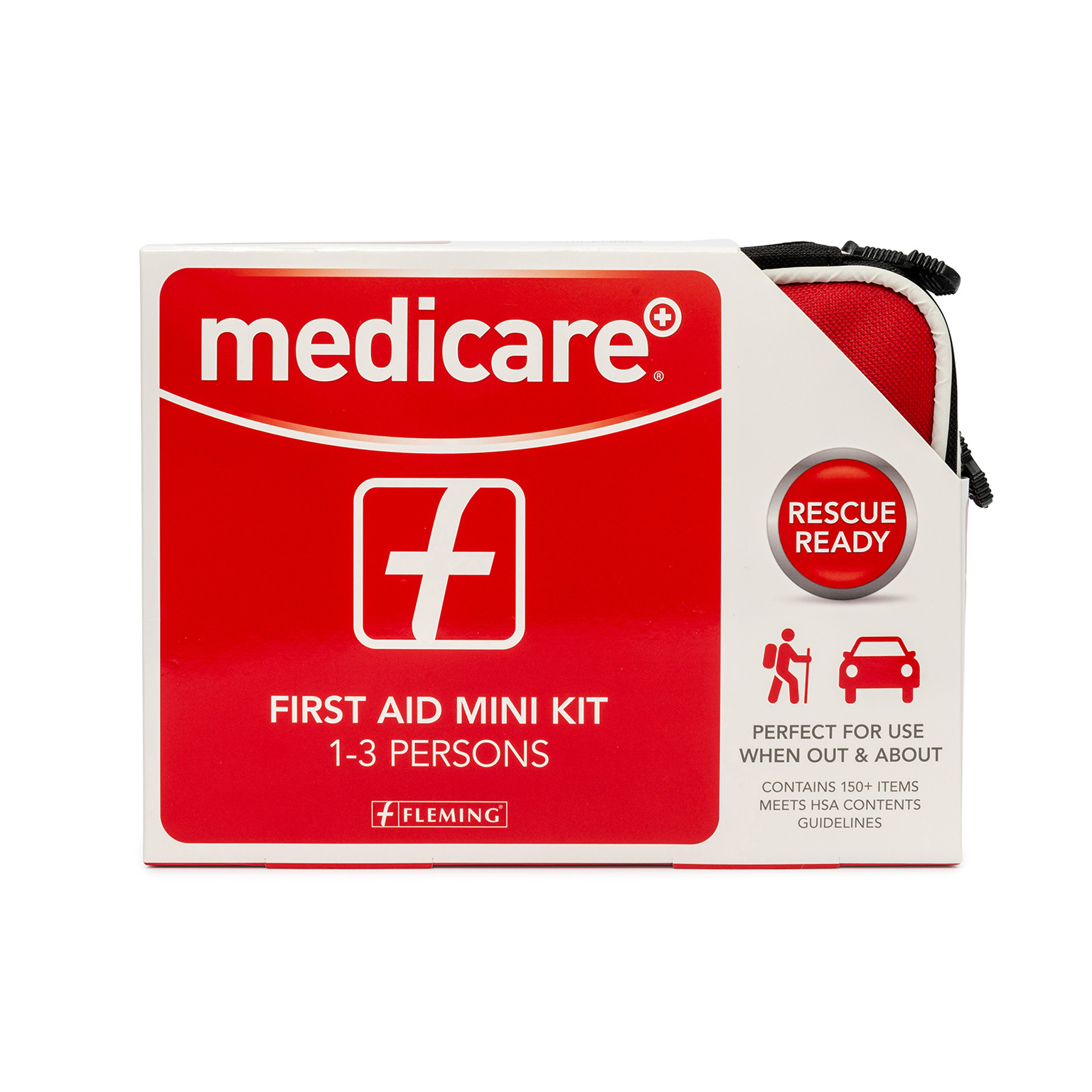 The
Medicare First Aid Mini Kit
is ideal to keep in your car for road trips or when camping. Extra elements such as an instant ice pack, adhesive tapes and elastic adhesive bandages give you more options for injury treatment and caters for up to 3 people.
Medicare First Aid Travel Kit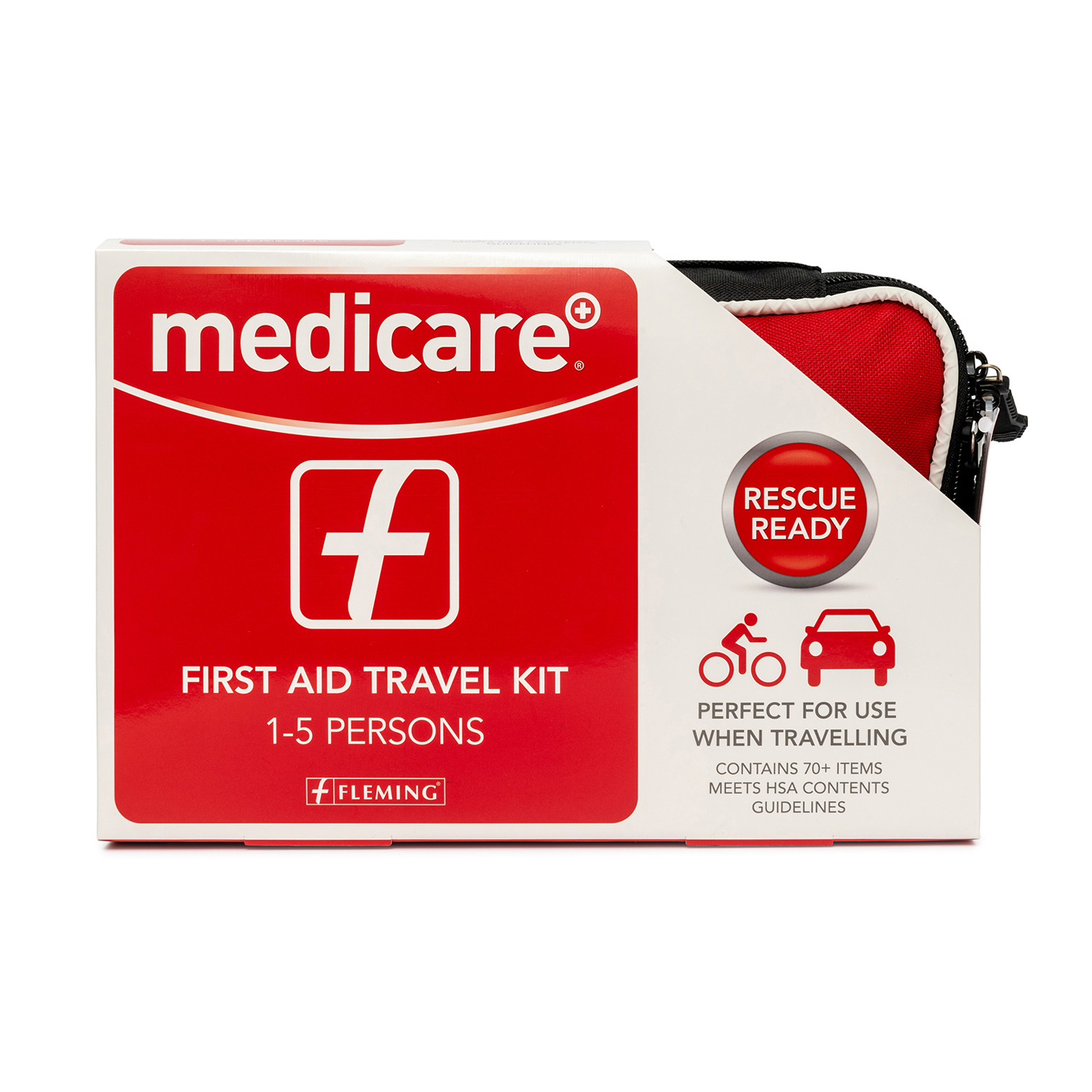 If you are heading away with up to 5 people for an extended period of time, the
Medicare First Aid Travel Kit
is ideal for you. With even more contents to choose from like a CPR face shield, burn dressings, an emergency blanket and sterile eye wash solutions, there won't be an injury you're not prepared for.
Medicare Aloe Vera Gel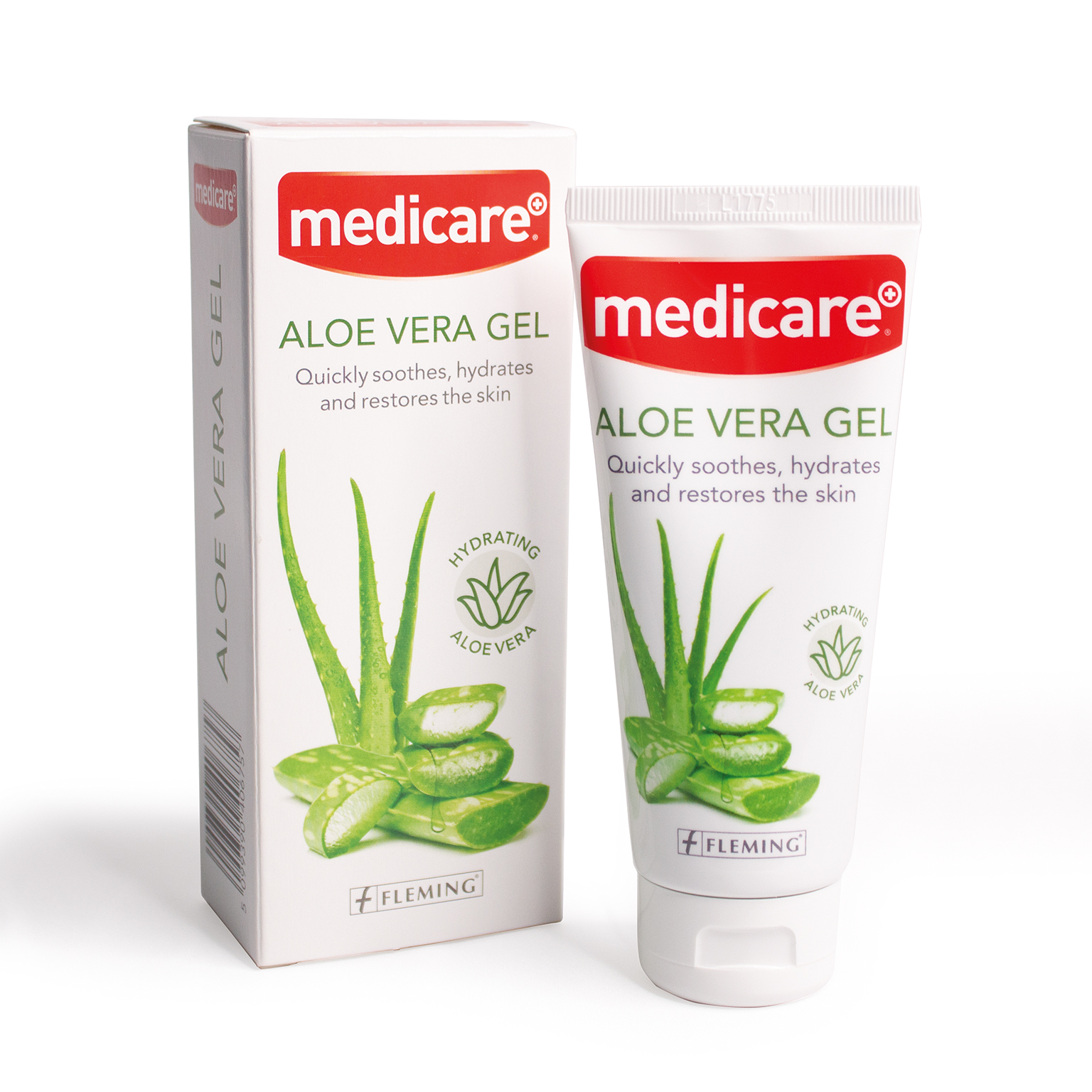 Whether you have sunburn or mild skin irritations,
Medicare Aloe Vera Gel
quickly soothes, hydrates and restores the skin leaving it feeling cool and refreshed . It is a light, easily absorbed, non-greasy gel.
Medicare Sleep Mask With Removable Gel Eye Mask
Ideal for a long plane, car or boat journey, the
Medicare Sleep Mask
has black-out fabric stitched within the body of the mask to block out light to aid a restful sleep. It also helps to soothe tired eyes and relieve headaches thanks to its removable hot & cold pack which can be frozen or microwaved.
Medicare Ear Plugs
Medicare Ear Plugs
are perfect for flying, light sleepers and swimming. They are a travel essential designed to relieve the discomfort associated with air pressure changes during flights. Our range offers a comfortable fit and provide excellent protection against dust, noise, wind and water.
Medicare Insect Repellent Spray (DEET)
Medicare DEET spray
is an essential summer item for ultimate protection against bites and stings from mosquitos, ticks and other insects. Our DEET range comes in 3 different strengths so you can choose the one that suits your needs.
Medicare Insect Bite & Sting Cream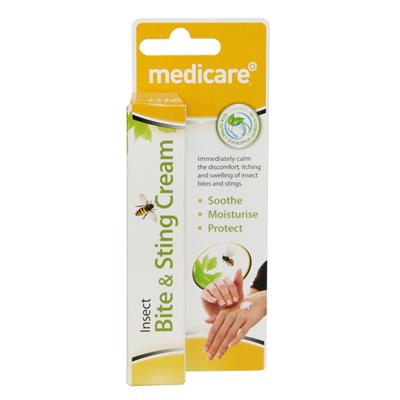 Mosquitos thrive in the heat and are very common in holiday hotspot destinations. To stay protected from mosquitos and other insects, ensure to apply DEET spray 10 minutes before going outside. It is a good idea to also bring along
Medicare Bite & Sting Cream
along with you on holidays to soothe and calm the skin if you get a bite.
Medicare Insulin Travel wallet & Diabetic Daily Organiser
The Medicare Travel & Motion Sickness Wrist Bands