Be Rescue Ready: Eye Emergency First Aid
11 March 2022
Sometimes we can take our eyes for granted and only when an injury occurs do we become more cautious. The eye is an extremely delicate organ and it is important to know some preventative measures you can take to protect it and prevent injuries.
Throughout this blog post, we will run through some prevention methods, symptoms, and practical ways to manage eye injuries to keep you rescue ready.
Tips for Injury Prevention:
Although eye injuries are not always preventable, there are some useful steps we can take to minimise our risk of injury.
Wear sunglasses to protect your eyes from harmful UVA and UVB rays. Prolonged sun exposure can lead to difficulties such as cataracts, frequent headaches, and other eye conditions.
Wash hands regularly and try not to touch your eyes too much.
Wear protective eyewear when gardening or using outdoor equipment.
Symptoms of an Eye Injury:
Pain and swelling
Bruising
Vision changes
Bleeding
Changes in eye appearance
Pain/intense burning
Sensitivity to light
A black eye
(If you experience any of the above symptoms, seek medical assistance)
If dust or small debris/chemicals enter your eye:
The first crucial step to remember is to resist the urge to rub your eye. This can cause further unnecessary damage. Instead, wash your hands thoroughly using warm water and soap to prevent further contamination and use
Medicare Emergency Eye Wash
. Inserting just a few drops will cleanse your eye from any particles or dust that may have entered.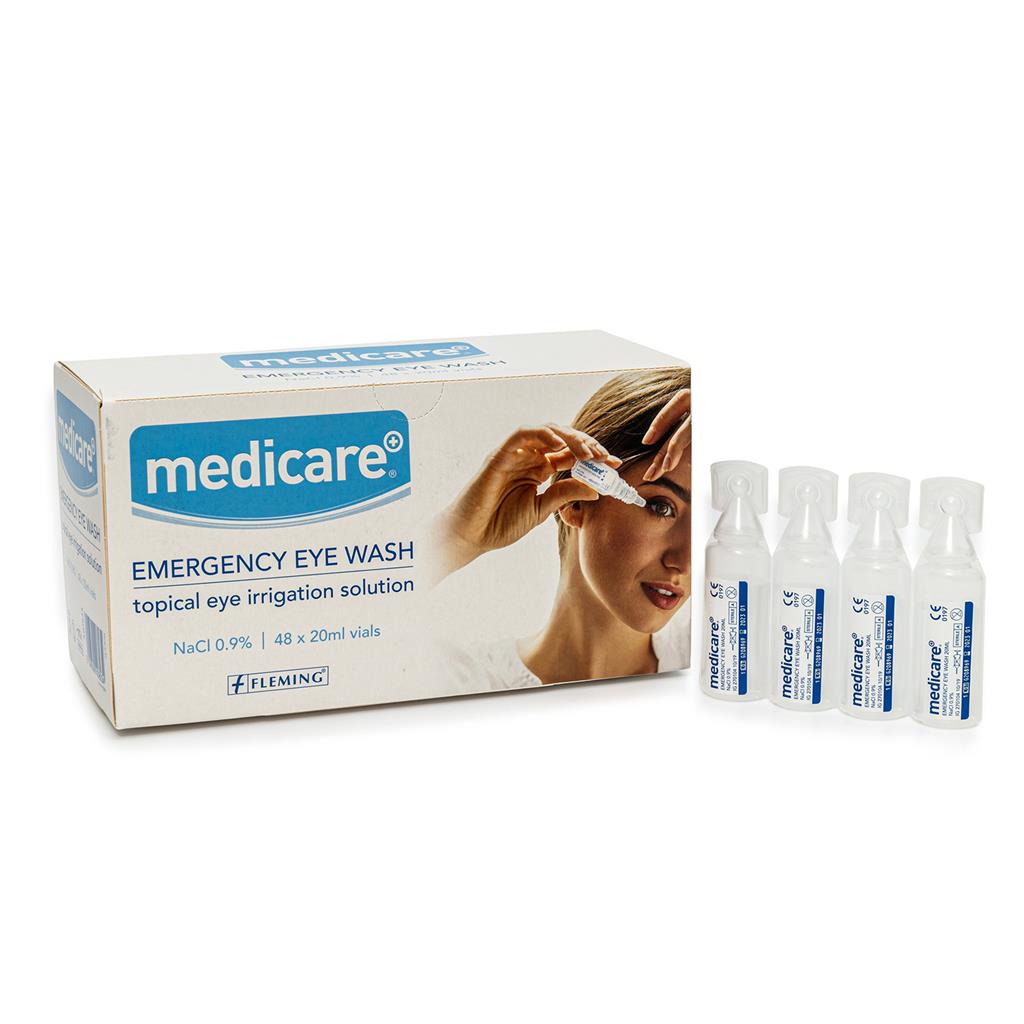 If you suffer chemical burns to the eye:
Flush your eye out for 15-30 minutes with running water whilst keeping your eye open. Seek urgent medical assistance to get it looked after and treated properly.
Seek emergency care immediately if:
You have severe eye pain
Glass has gotten into your eye
You have removed the object, but are still feeling pain
Do not hesitate to seek emergency care if it is needed. Time is precious and can delay can leave room for further damage to the eye. Protect your injured eye with a barrier such as the
Medicare Eye Patch
or the
Medicare Sensitive Eye Patches
while awaiting further care. Our
Sensitive Eye Patches
are hypoallergenic and highly breathable. they are also suitable for treating children's eye conditions such as lazy eyes (Amblyopia) and crossed eyes (Strabismus).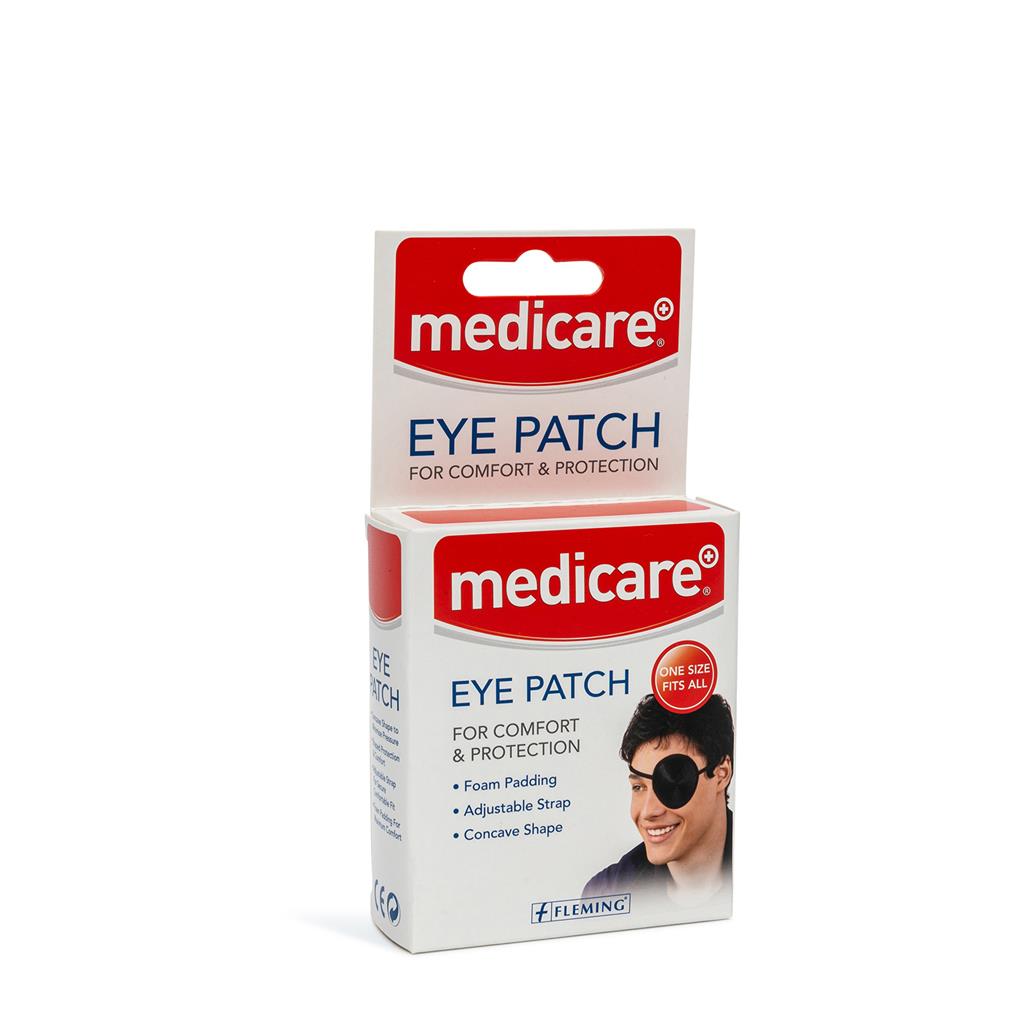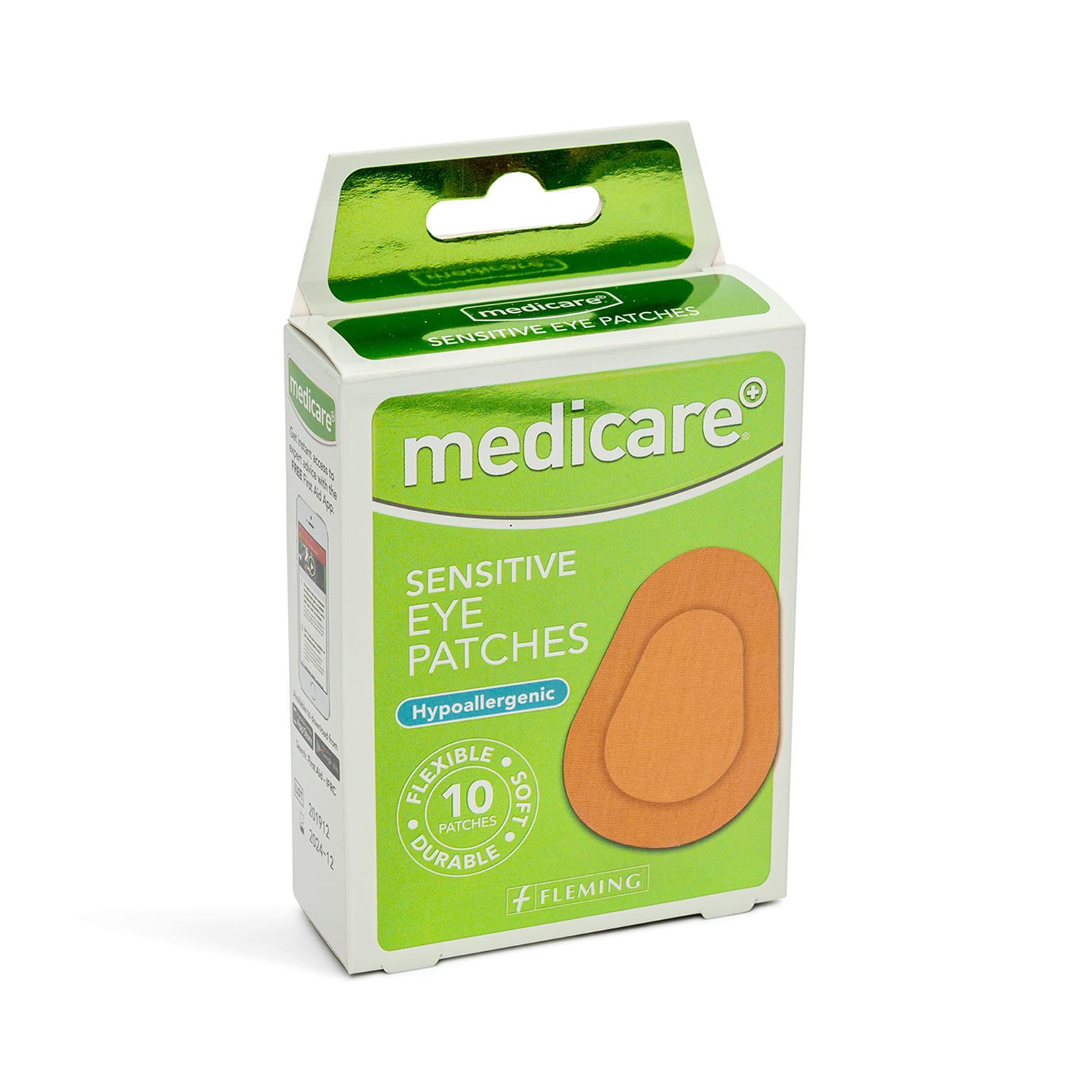 Extra TLC for your eyes:
If you suffer from swelling or puffy eyes, a cold compress like the
Medicare Hot/Cold Gel Eye Mask
or the
Medicare Sleep Mask with Removable Gel Eye Mask
are perfect solutions for pain relief and for reducing swelling. The masks soothe the eyes, helping relieve tension and stress with an adjustable strap for added comfort. It can also help to relieve sinuses, headaches, and migraine pain.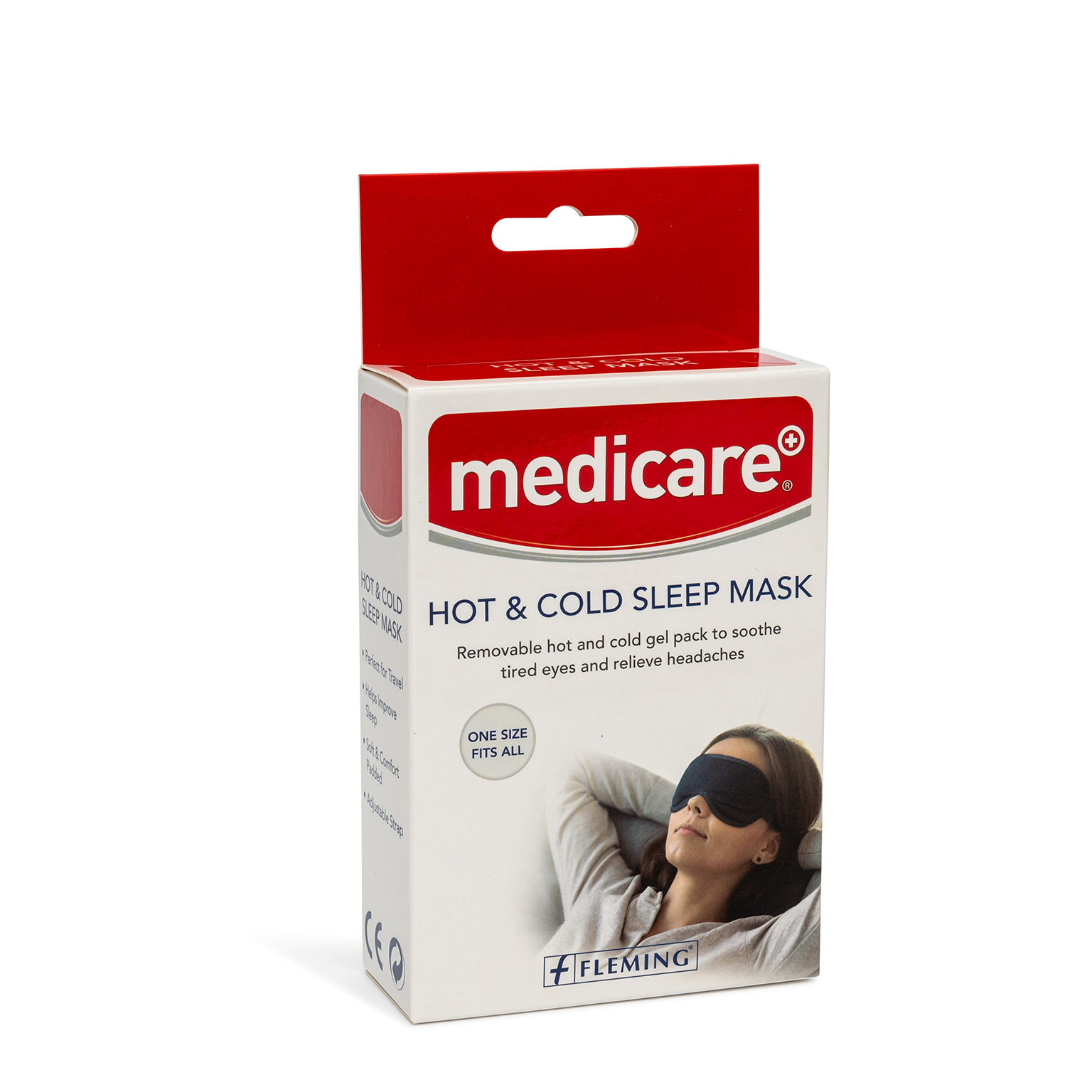 Resources:
https://my.clevelandclinic.org/health/diseases/16988-eye-injuries
https://www.medicaloptics.ie/what-to-do-eye-injury/
https://acecares.org/eye-health/first-aid-for-eye-injury/