Fleming Medical @ Medica 2018!
25 October 2018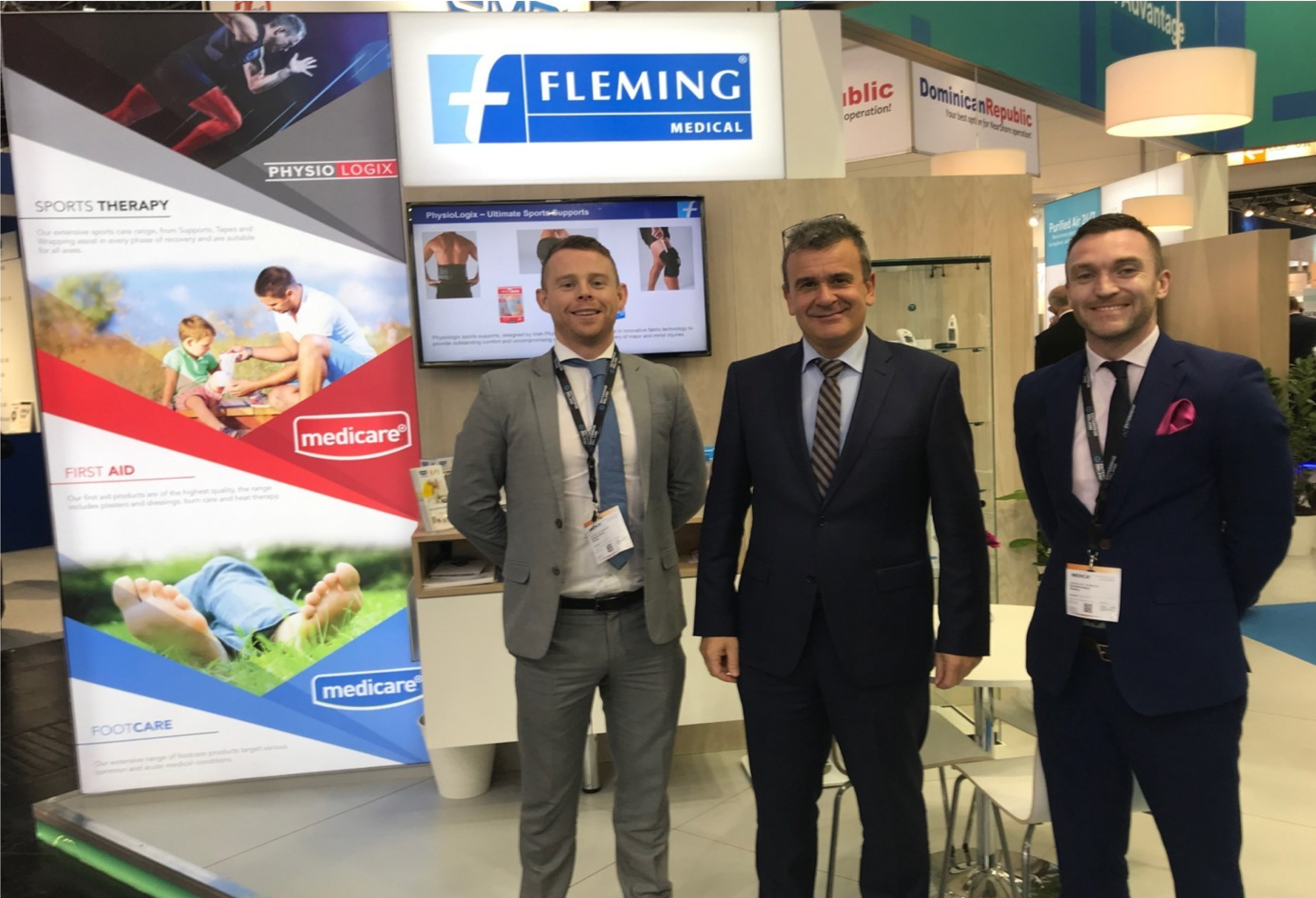 Fleming Medical will return to Medica, the world's leading international trade fair for the Medical Sector for its second year in a row. The trade fair will take place in Dusseldorf, Germany from Monday the 12th to Thursday the 15th of November 2018.
Enterprise Ireland, Ireland's government organisation responsible for the development and growth of Irish enterprises in world markets will host an Ireland stand with 8 specifically chosen Irish indigenous companies showcasing their products to a worldwide audience.
Fleming Medical has been chosen as one of the showcase companies on the Ireland stand hosted by Enterprise Ireland which will be located in Hall 16 on Stand B61.
Fleming Medical's Export team will feature a range of core products from their First Aid, Sports Therapy, Diagnostics & Footcare ranges will be on display for visitors to see, touch and feel.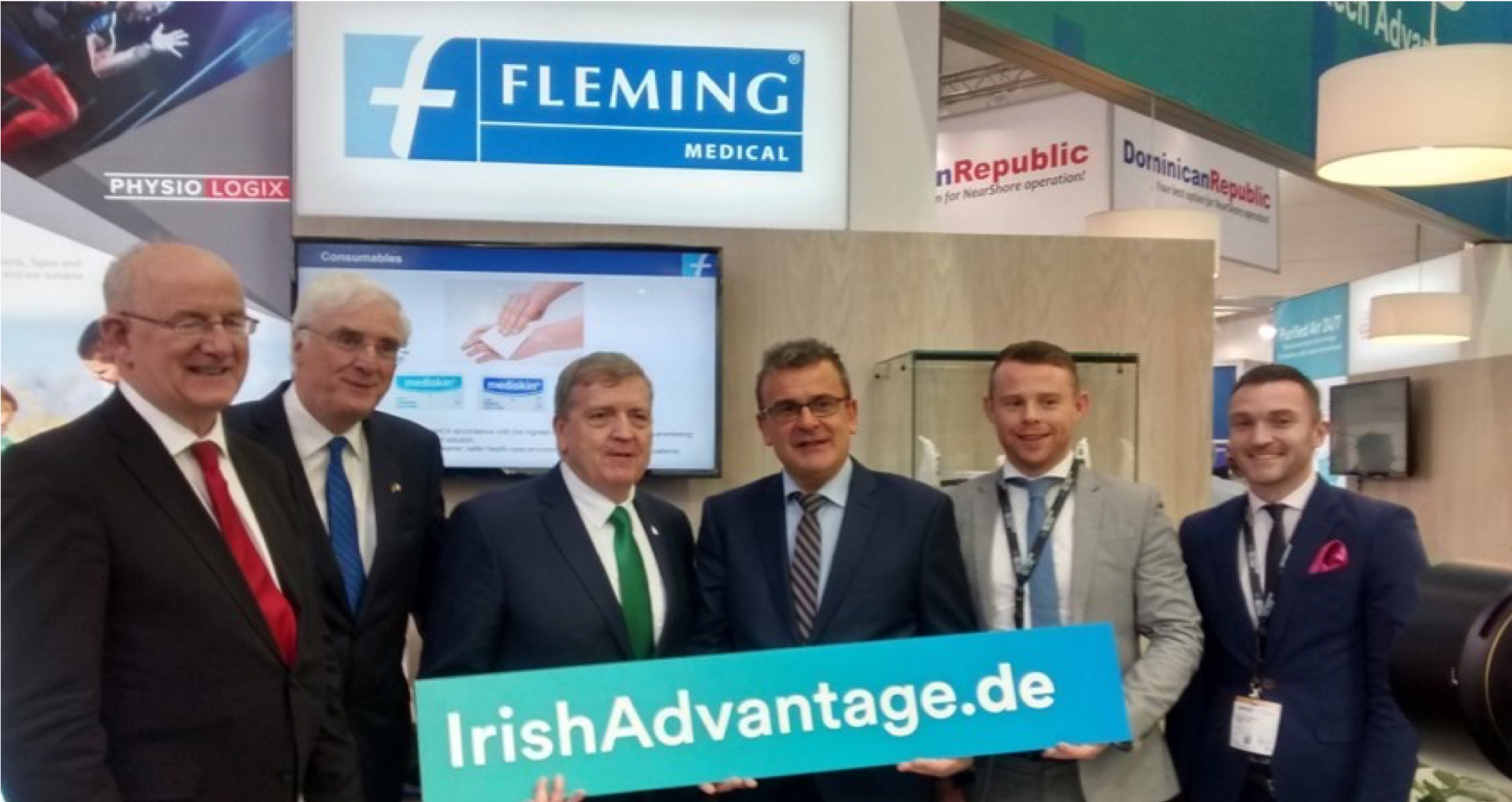 Fleming Medical is planning to launch its new Medicare Effigerm range, the products are produced by fellow Irish company, CF Pharma based in Co. Kilkenny - the range highlights how two Irish indigenous companies can collaborate to produce a world-class product available to produce & sell to the world markets.
The range includes as First Aid Spray, First Aid Gel & a Junior Germicidal Spray - all three products are Anti-bacterial, Fungal, Viral and kill 99.9% germs. They have been dermatologically tested and are hypoallergenic, free from fragrances & alcohol, preservatives and harmful chemicals – the amazing thing is that they are as natural as water and so are safe to use by all in the home.
Mark Fleming, MD Fleming Medical said, "We are delighted to return to Medica this year, we are looking forward to launching our new Irish made Medicare Effigerm products at the show – it is invigorating to see how two Irish companies can collaborate together to produce world-class products".