Headlines
Fleming Medical meets the legendary Joe Schmidt!
19 October 2018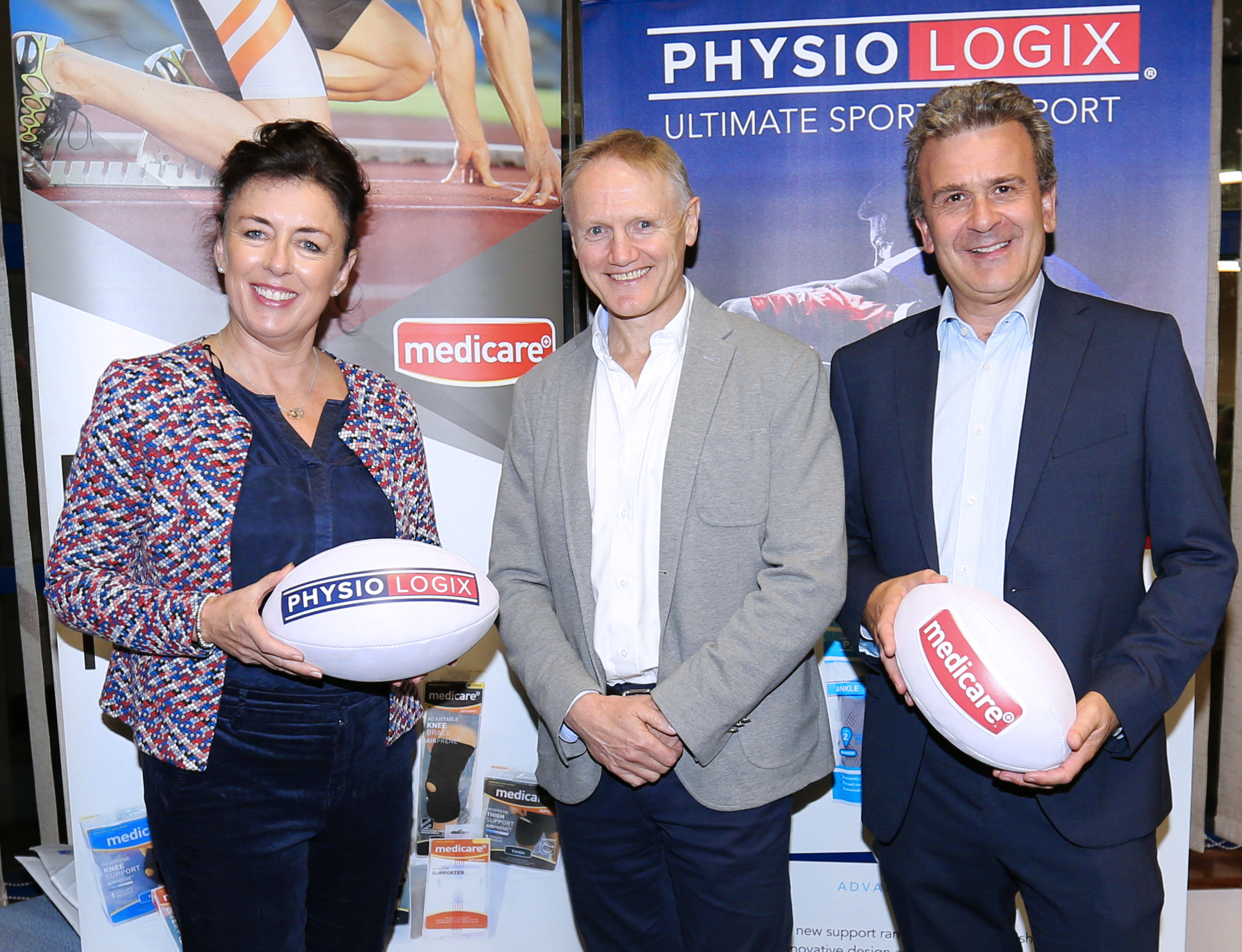 Mark & Kate Fleming from Limerick based Fleming Medical recently met up with Irish Rugby coach Joe Schmidt during his recent visit to Limerick.
Joe gave an inspiring speech to covering areas such as team motivation, belonging to a community & how to enjoy the good times but learn from defeats and to bounce back.

Fleming Medical has recently launched its Physiologix Sports Therapy range, it belongs to a stable of brands from Fleming Medical which also includes Medicare, Irelands No. 1 pharmacy only First Aid brand.

Founded by CEO, Mark Fleming 30 years ago in Limerick, Fleming Medical now employs more than 60 people and is a trusted partner for Irish Pharmacists and in the delivery of quality First Aid/ Sport Therapy/ Diagnostic & Woundcare products.

"We were delighted to meet Joe recently, his anecdotes & stories are truly inspiring for all of us both on and off the pitch ".
Mark Fleming, MD Fleming Medical.