Download our Travel Resources
Whether you're jetting off somewhere far this summer, or holidaying closer to home, you should always carry a few essential travel items to stay Rescue Ready. Take a look at our Travel Checklist so you can enjoy your travels safely and with peace of mind.
We've also put together a handy campaign pack of Travel Smart, Travel Safe assets for pharmacies looking to promote Medicare products in-store and online.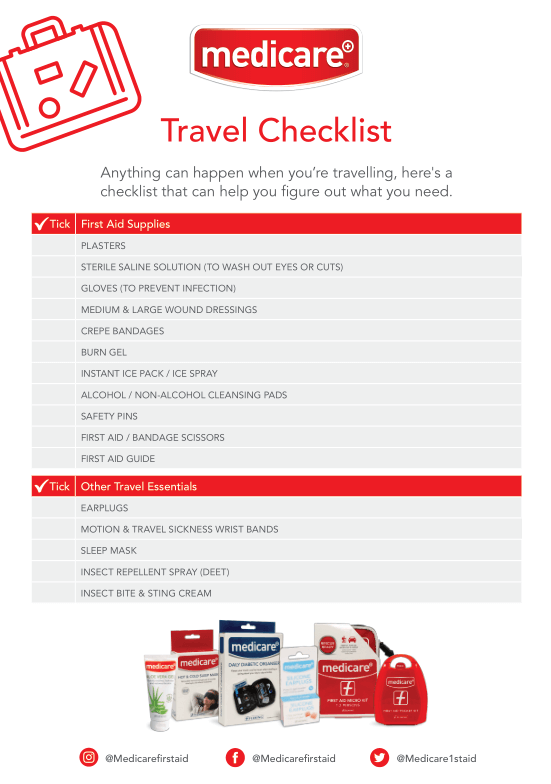 Download Checklist
First Aid Kits for Travel
Browse our range of travel-ready first aid kits, from our pockets kits that are ideal for handbags and backpacks and treating cuts and scrapes, to the full-fledged travel kit that packs enough for the entire family should a first-aid emergency arise.
Holiday & Air Travel Essentials
Whether it's to deal with pesky insect bites or get better sleep while in the air, our home health range contains many travel essentials.