GREAT NEW FOOTCARE PRODUCTS FROM  MEDICARE!
13 November 2019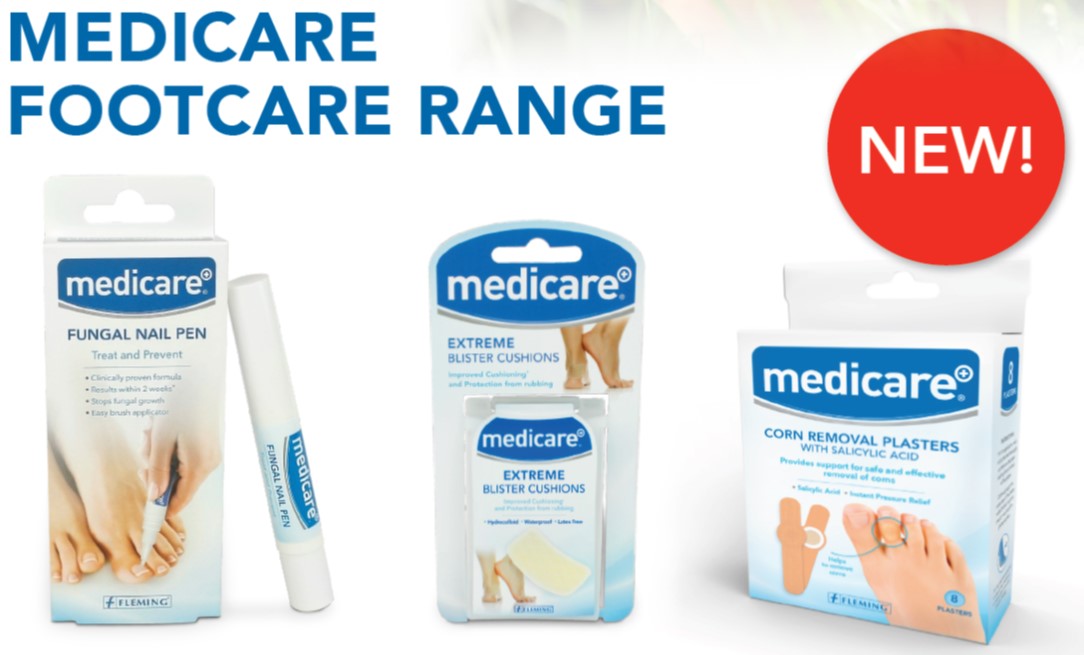 Introducing three great new foot care products under our Medicare brand!
1. Fungal Nail Pen
2. Extreme Blister Cushions
3. Corn Removal Plasters
Below are more details on each of the products, please click on the images for more information. Please feel free to us for more information on our new footcare products or any other product enquiries on
1800 307777 or pharmacy@flemingmedical.ie.