SFI Research Centre for Medical Devices (CÚRAM)

Based in National University of Ireland Galway (NUIG)
Cúram
focuses on treatments for cardio-vascular diseases, nervous system ailments and problems with soft tissue, and getting research from the laboratory to the patient.
Fleming Medical have partnered with Cúram researchers - who have attracted €46 million in funding from the EU over the course of their first six years in operation - at the
SFI Research Centre for Medical Devices
to investigate how advanced material printing techniques can be used to produce thin, flexible sensors which can be integrated into a wound dressing.
The sensors will monitor key characteristics in the wound bed environment. Examples of these characteristics include temperature, moisture level in the dressing and pH level of the wound exudate. The vision is that these systems will feedback information wirelessly to form part of a connected healthcare system which will securely collate patient data and assist in clinical decision making. This will ultimately improve patient outcomes and reduce woundcare costs in the health service, particularly for chronic wounds where unnecessary dressing changes could be minimised.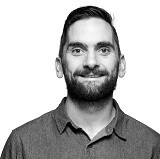 The project takes advantage of the pilot line for bio-microsystems development at CÚRAM. Advanced printing tools will be used to lay down functional materials in a precise manner to produce devices with diverse functionality. The advantage of using a printing technique is that manufacturing of the sensors can be scaled to minimise cost, which is a key consideration.
The implementation of the project Is led by
Dr. Adam Collins
, while the clinical and advanced manufacturing aspects are informed by
Prof. Georgina Gethin
and
Prof. Gerard O'Connor
respectively.